Notice
Due to the current health crisis brought about by the Covid-19 pandemic, please be informed that our Swedish phone line will be temporarily unavailable to answer your queries. Kindly route all your concerns to either our live chat or e-mail channel and our support agents will assist you.

SignCut Pro 2
Introducing the latest professional vinyl cutting software for everyone. Compatible to over 1,200 cutting plotters of different brands.

SignCut Spooler
It allows you to manage multiple cutting jobs with multiple cutters. This gives the opportunity to select which cutter you wish to send your work orders to, define settings, etc.

SignCut Draw
Experience our complimentary layout software! Explore and learn more about the SignCut Draw features now!
Express your imagination!
SignCut Pro 2 is a highly efficient and flexible professional sign making software,
made for beginners, personal users, hobbyists and professionals alike.

Updated
The most up-to-date and easiest to use version of SignCut ever.
SignCut Draw for Windows
You get free access to SignCut Draw, a comprehensive and powerful layout software.
Compatibility
Perfectly adapted for both Mac and Windows Operating Systems.
3 Weeks Trial for Free!
Free 3 weeks full access trial. No large one-time payment is required!
Flexibility
SignCut Pro 2 can be used with over one thousand two hundred different cutting plotter models
Subscriptions
Subscriptions can be easily moved between computers. Explore your Master Account privileges.













Get 3 weeks trial for free!
Need help getting started?
Contact our support team through email or live chat.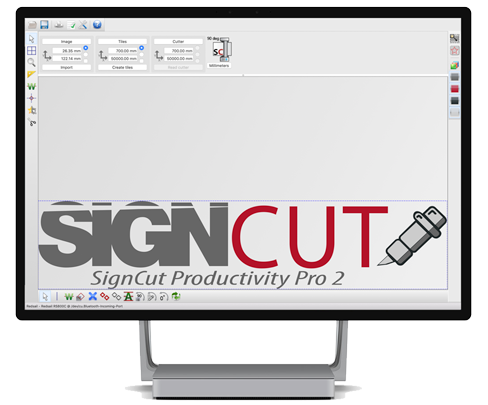 System Requirements
Windows XP or higher
Memory: 256 MB system RAM
Hard drive: 120 MB or more free space
Output: USB, serial, serial/parallel to USB converter,
parallel, TCP/IP, Ethernet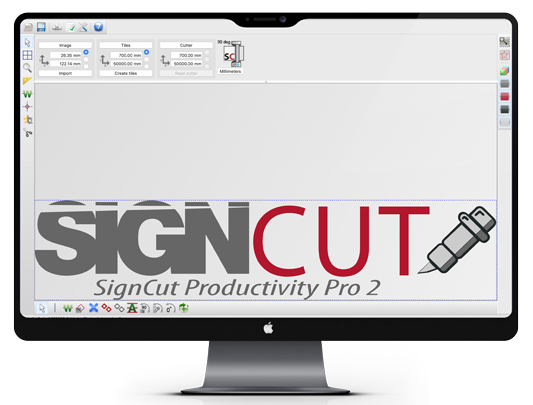 System Requirements
MacOS X 10.9 or higher
Memory: 256 MB system RAM
Hard drive: 120 MB or more free space
Output: USB, serial, serial to USB converter,
TCP/IP, Ethernet
Export Plugins for both Mac and Windows are available for download below.
Click on the icon to see the list of available export plugins.
Why Upgrade To SignCut Pro 2?
Because why not? SignCut Pro 2 lets you choose the right plan according to your needs.
Still not sure? Try SignCut Pro 2 PREMIUM for FREE for three (3) weeks and explore our new and improved features!
Questions? Please do not hesitate to contact our tech support through email and live chat!
Pro 2
No license number required

Step-by-step cutting (length and width)

Improved weeding lines feature

Multiple cutter use

Includes SignCut Draw

Spooler Service ( Premium )

Subscription purchase through the software
Pro 1
License number required

Step-by-step cutting (length only)

Weeding lines

Single cutter use

SignCut Draw not included

No Spooler Service

Subscription purchase via the webshop
Feature Preview: The Export Plugins
SignCut Pro 2 is designed to let you send your artwork designs from Adobe Illustrator, CorelDraw and Inkscape.
You can also use this export feature with SignCut Draw, a complimentary layout software designed to work exclusively with SignCut Pro 2.
When you download and install SignCut Pro 2, SignCut Draw will be automatically installed as well.

Supported vinyl cutters
In general, SignCut Pro 2 supports all models of all brands and manufacturers.
Is your machine missing? Contact us and we will help you out.
Click here to view all compatible vinyl cutters.